Cloth diapers P'tits Dessous, reusable baby diapers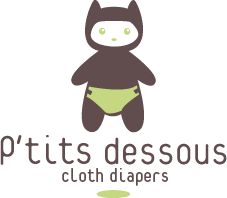 @PANIER@

My account


Wholesale
P'tits Dessous was born in 2004 from a unique all-in-one diaper design. Quality and word-of-mouth has made us the leading cloth diaper manufacturer in France. We are proud to offer quality products, quick delivery and great service at competitive prices.
We also distribute the most reknowned brands for some european countries (please enquire)
Wholesale enquiries welcome, please contact us.